The Best
Cary Bathroom Renovation
&
Kitchen Remodel
Home

> Bathroom remodeling Cary NC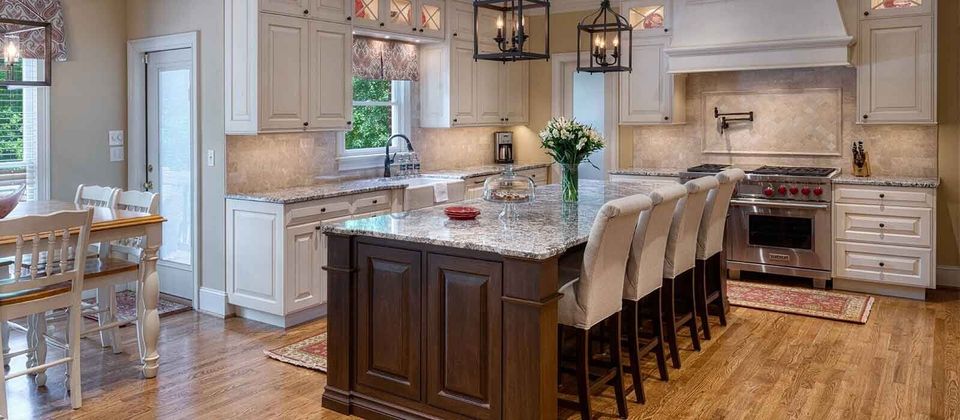 Bathroom Remodeling Cary | Kitchen Remodeling Cary NC
Kitchens Plus has been a top quality kitchen remodeling contractor and bathroom remodeler and for over 20 years for Cary homeowners of North Carolina. Large or small renovations to your bathroom or kitchen are what Kitchens Plus excels in! There are many things to consider when embarking on a kitchen renovation project in Cary. For each homeowner the reasons and things to consider may vary, however, our experts in kitchen remodeling will be sure to design you the perfect space and increase the value of your Cary home.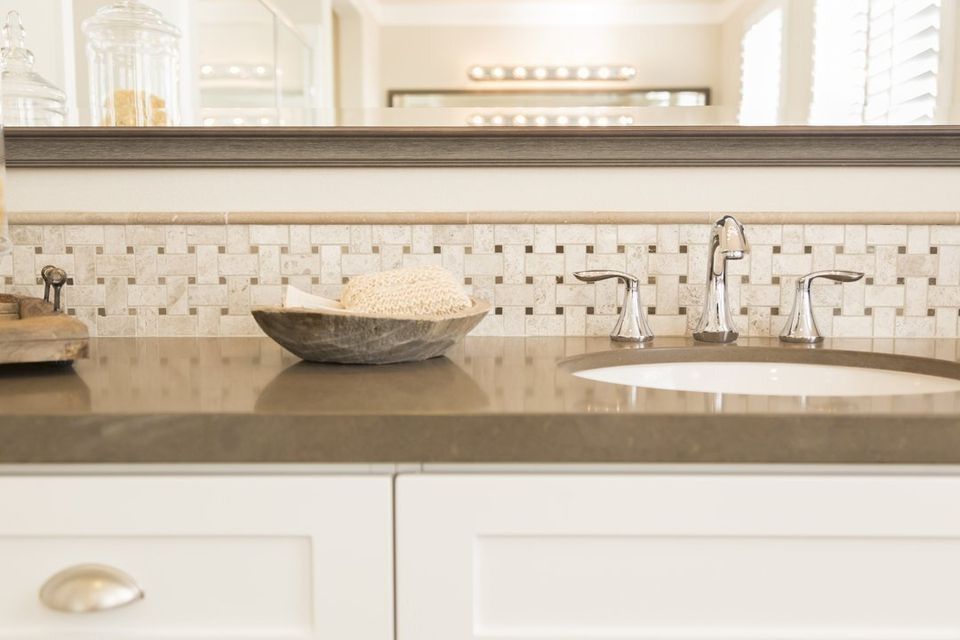 With our experience we can help you with any bathroom or kitchen remodeling project you may have. So when it's time to replace that old bathtub with a custom walk- in shower or you're in need of a complete Cary bathroom remodel or kitchen renovation, you can count on the professionals at Kitchens Plus. We are a one-stop-shop with complete turn-key service to deliver you the exact look you are seeking for your remodel.

An expert remodel by Kitchens Plus is the simplest way to give your home a positive makeover.
Why Kitchens Plus in Cary?

__________
 

Kitchens Plus offers affordable kitchen and bath renovations for Cary home owners.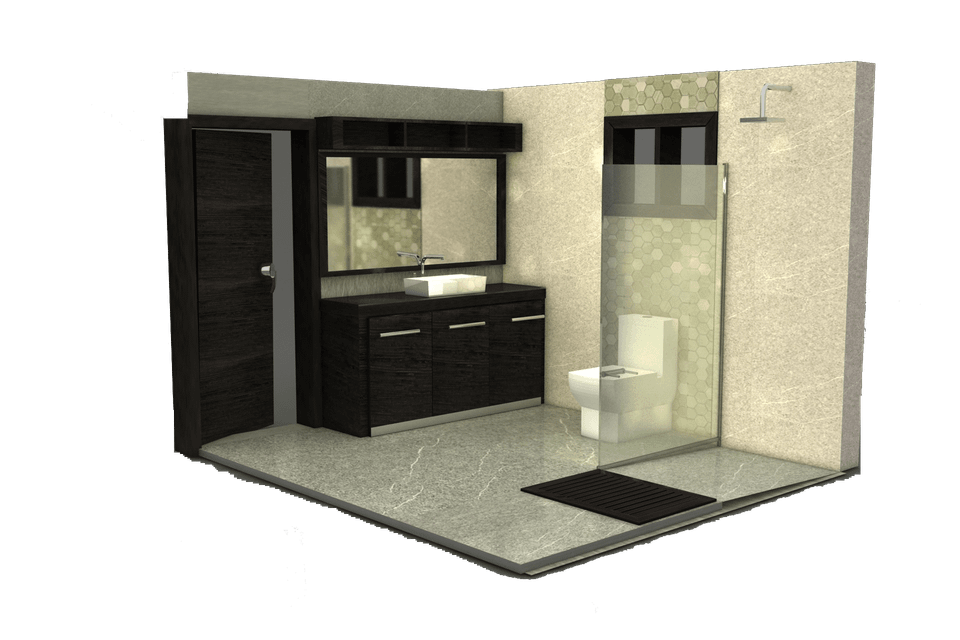 +
Over 20 years experience
, modern kitchen or bathroom renovations to suit your style and budget.
+
Cary's kitchen and bathroom remodeling leaders
A one stop shop from demolishing your kitchen or bathroom professionally, and with minimal mess to every single stage of the remodel
+
Cabinet Sales
offering a full line of cabinets to Cary residents including the latest trends and designs
+
Multi-room projects
. Many of our clients renovate their kitchen, bathrooms, laundry and powder room at the same time. If you need some structural work included, we can also handle this as part of the overall project.
+
Project management
 of your renovation makes your life easier. You continue doing what you do best while our team does what they do best.
+
A wealth of design knowledge and advice at your disposal
, our years of experience combined with knowledge of the latest trends equals a winning team for your renovation
+
Attention from start to finish.
Kitchens Plus
keeps you updated with the home renovation progress, with minimal disruption to your life. 
WE PROVIDE ALL OF YOUR KITCHEN AND BATHROOM RENOVATIONS NEEDS IN CARY
We specialize in kitchen and bathroom renovations in Cary. Our team help you through the entire kitchen or bathroom remodeling process to ensure the lowest cost and highest quality kitchen, bathroom, ensuite and laundry, design and building solutions in Cary.
Cary Kitchen and Bathroom Remodel Process
Check out resources for inspiration, ideas and the latest trends.
Our own projects
are a great place to start.
We will visit you at home to discuss your renovation ideas, recommend some design and provide an estimate. We can help set a safe and realistic budget to ensure you don't overstretch your finances or fall short of your expectations.
See your ideas come to life with a presentation of your renovation solution, including materials, fixtures, fittings and finishes.
Building inspection + quotation
We will conduct a comprehensive building inspection to ensure an accurate quote and time frame – rest easy, there'll be no surprises.
Product + finishes selection
Guided by your personal taste, we can recommend products, fixtures and finishes, advising you on the best combinations and latest trends.
We'll carefully
prepare your home
for building, arrange delivery of components and promptly commence renovations and demolition
Celebrate in your beautiful new space
Once complete, we will inspect your project to ensure your satisfaction — you can now enjoy your beautifully rejuvenated home with confidence!
Things to Consider for your Next Kitchen or Bathroom Remodel Cary

________________________
+

 Countertops:
Do you want granite or engineered stone? Granite does have some maintenance, but has more interesting colors to choose from. Engineered stone has no maintenance and comes in solid colors.
+

 Tile: 
Porcelain tile is a good choice for durability and it comes in thousands of colors. Natural stone such as travertine, slate, and marble are great choices but there is maintenance and higher cost 
+

 Lighting:
Lighting is a very important part of any renovation, such as placement and type of lighting used. Wall mounted or sconce lights are a great choice for vanity lighting and recessed lighting is great for the main room.
+ 

Mirrors:
Flat polished mirror or a framed mirror that matches the cabinets. Lighted mirrors are a great choice as well with a look great, but will increase cost
+ 

Paint color:
There great new lines of latex or cleanable paints that have taken the place of traditional oil paints. 
+ 

Cabinets: 
With Kitchens Plus there is no need to search for your cabinets elsewhere.  We have a full line of modern, contemporary, or custom cabinets for purchase.
+ 

Plumbing fixtures: 
We can show you a full line to fixtures for your bath or kitchen from simple to much higher end fixtures for your kitchen or bathroom remodel.
+ 

Glass:
3/8″ or 1/2″ frameless glass is the choice for most shower enclosures. Prevention of water spots glass is available
Some things we may address:
+ 
Structural changes (demo of existing and rebuilding of new floor plan)
+ 
Old kitchen's cabinets, appliances, and other features removed
+ 
Mechanical changes (i.e. electrical wiring and plumbing)
+ 
Flooring depends on materials used
+ 
Appliances (Stove, Microwave, Cook top, Refrigerator, Dishwasher, garbage compactor, wine cooler)
We Bring The Showroom To You
Let's Design Something Awesome!
Affordable and competitive pricing

Quality workmanship guarantee

Fast response time