Plan Your Kitchen Remodel Like an Expert
Home

> Plan Your Kitchen Remodel Like an Expert
8/23/2022
All of these things should be considered when planning to renovate your kitchen. Many designers focus on your kitchen's primary purposes and other important factors, such as how many people use the space and your budget. What else can you expect during the kitchen design process? Check out Kitchens Plus ideas to the perfect kitchen remodel:

An Expert Guide to Planning and Designing a Kitchen 

Do you have visions and dreams of what your dream kitchen may look like? It is time now to add a budget, design ideas, and to lists for your kitchen plans.

Start with a Wishlist 

You probably have a list in mind when it comes to luxuries and ideas for your new kitchen design. However, here are a couple of things you might not have thought of when creating your kitchen wishlist. Whether it is appliances or remodeling materials, create a list of all the features you would like to see in your future kitchen. It can be practical things as well as pie-in-the-sky ideas. Browsing through magazines or social media collections can help spark your inspiration if need be.

Create a Budget 

Now that you have thought up your perfect kitchen, it's time to think about your realistic budget. How much you can spend on your new kitchen will determine what wishlist items are achievable. It's essential to consider more than the cost of apparent features such as appliances and cabinetry. Also, consider the price of plumbing, lighting, labor, decor, and unforeseen costs (often 10% over your final amount).

Measure, Measure, Measure 

Some individuals prefer to consider layouts first, then try to arrange them in their space. Others like to measure the area first before creating a design from scratch. Regardless of the path you choose, measuring your available space is essential. You'll want to take floor space measurements to ensure all of your must-haves fit. Additionally, think about storage space and whether or not there is enough room to move around comfortably.

Take a Look at Layouts

A good layout should reflect your kitchen needs. There are standards when it comes to kitchen design, such as the triangle rule used for food preparation, cooking, and cleanup. However, today's kitchens go beyond the traditional purpose. Do you want a breakfast nook to enjoy your morning coffee? What about barstool seating so that your kids can eat breakfast or do homework while you prepare a meal? There are a variety of layouts; compare each to your preferences, needs, and intended purpose for the space. And remember, the layout must align with your measurements!

Furnishings and Finishing Touches 

Your kitchen layout is essentially a blueprint for the space. It tells you where cabinetry will go but not what those cabinets look like. The final step is outfitting your kitchen with all the furnishings and finishing touches. You'll likely want to do this in phases.



Things to consider include cabinets, countertops, flooring, lighting, appliances, paint colors, and decor-type items such as shelving. This phase is easily one of the most enjoyable but also a little overwhelming. Remember, keep your measurements, layout, and budget in mind, and your dream kitchen will come together beautifully!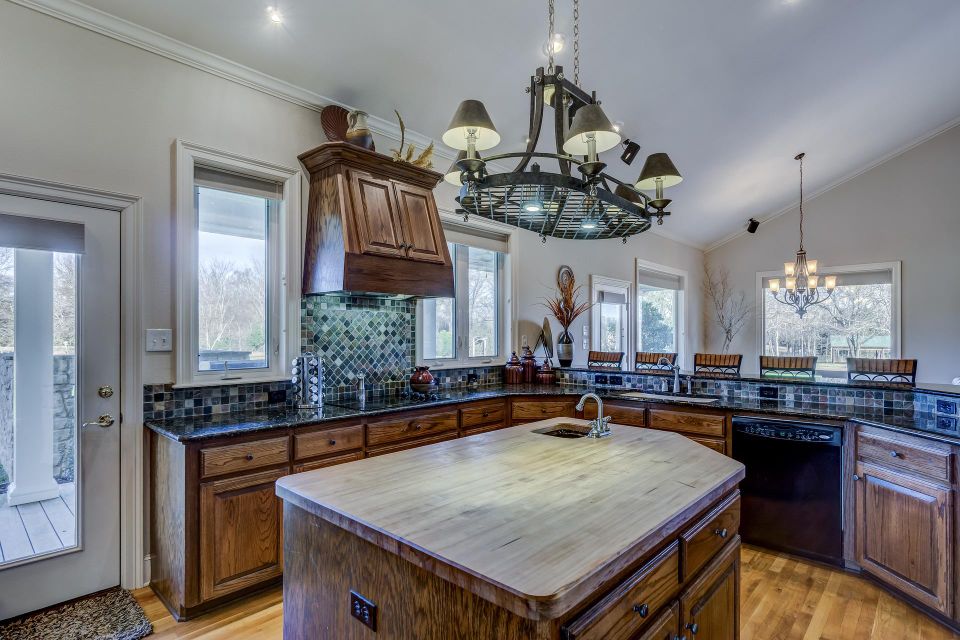 Plan Your Kitchen Renovations With Kitchens Plus