3 Do's & Don'ts Of Kitchen Renovations, Part 1
Home

> 3 Dos and Don't of Kitchen renovations Part 1
3 Do's & Don'ts Of Kitchen Renovation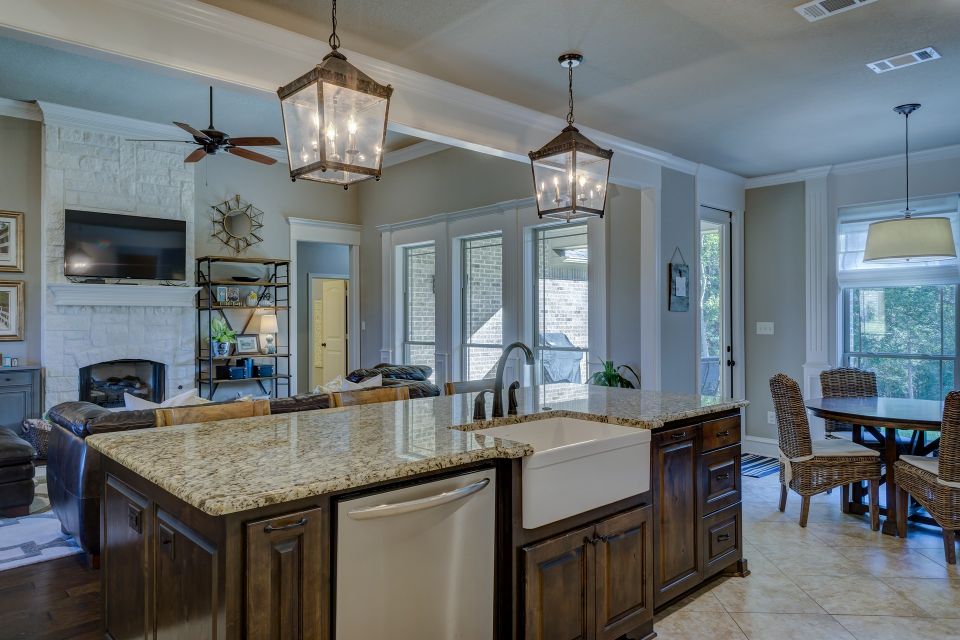 4/17/2020
Remodeling your kitchen is a lot to think about and Kitchens Plus understands that you might feel overwhelmed right from the start! Here we give you 3 Do's and # Don'ts to keep in mind before tackling your next kitchen renovation project!
DO
1) Match the kitchen style to the whole house

We see that often times Raleigh homeowners choose not to renovate their entire home at once, which is very understandable! Renovating can be expensive, time consuming and stressful! Because of this, when you choose to renovate one area at a time, such as your kitchen.  You will want to think about how the rest of your home renovation might look so that you can keep your design in line what what the rest of your home may look like at the finish of your remodel. There is no point in creating an ultra-modern kitchen if the rest of your place is decorated as an English cottage, and vice-versa, even if a mix & match look can sometimes be successful.
2) Think practically

Your kitchen is a place where you spend a lot of time chatting, eating, working, and sometimes cooking! Because of this, your kitchen is a hybrid space that is fundamental to the balance of your home. In order to enjoy this space as much as possible, you have to think practically.

The best way to practically plan your kitchen is to link the three main kitchen elements, the sink, the fridge and the stove, ensuring that you can easily and readily access all three. Once you have these fundamentals planned out, try not to clutter the rest of your kitchen space as this will make working in your kitchen complicated.
3) Hire a Pro

When looking into renovating you kitchen you may give thought of doing a DIY Project, but for many details of what goes into remodeling a kitchen you will want to hire a pro! Kitchens Plus has over 20 years of experience renovating kitchens across the Triangle. Here is one for instance: if you have your heart set on a kitchen location that is away from your water mains, then you'll need a professional team with turn key services to handle all the moving parts, so that you can be sure of the outcome. Saving money is a main reason for trying to tackle difficult projects such as kitchen remodeling.  Not only is Kitchens Plus one of the most affordable remodeling companies around, trying to do it yourself could end up costing you more in the long run if you make a mistake.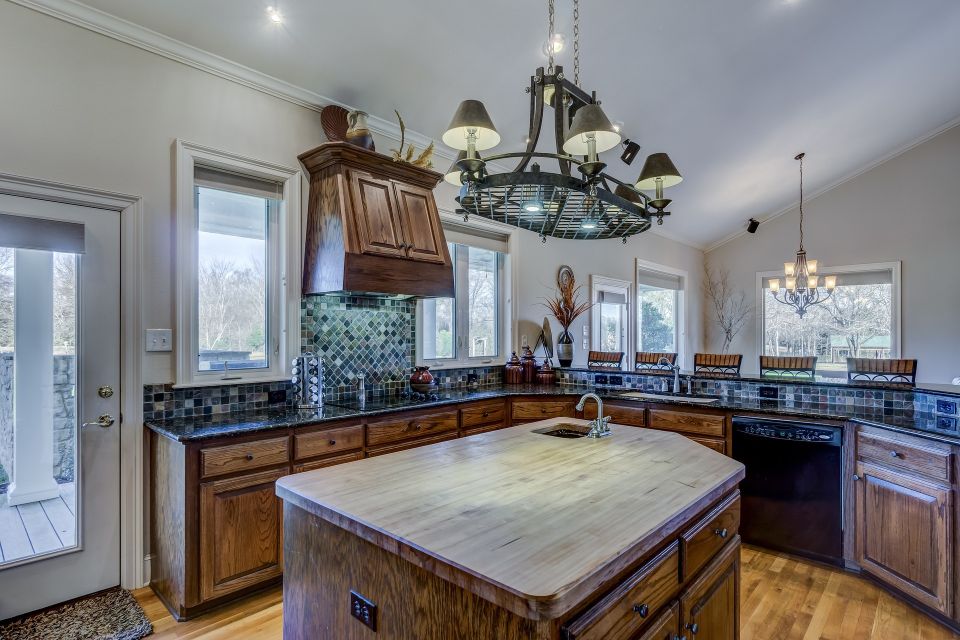 DON'T
Minimize the need for storage

So you fell in love with a magnificent kitchen that you saw in a magazine. The space is absolutely beautiful and you think that it will be perfect in your home. The best part is that it doesn't even seem like it'll be that complicated or expensive!  This fantasy happens to the best of us, but there is something about this designer kitchen that the magazine doesn't tell you. It's not very practical. Those lovely open spaces that create a sense of luxury aren't meant to be used in the average home. These designer kitchens are more like a showcase product.
We will always encourage our clients to draw inspiration from these designer kitchens, but just keep the practical aspect of this space in mind as well. Particularly be really careful when it comes to storage. At the end of the day, your kitchen is a practical space and needs to be fully functioning!  Minimizing your storage capabilities won't make your kitchen less messy, it will just be a pain to tidy up!
Choose appliances at the end of the process

In the excitement of your new project, it's common to want to start renovating as soon as you have the idea of the style you want. But be careful. Starting this process without choosing all the fittings and features just means that you are more likely to face nasty surprises towards the end of your renovation. For instance, if you don't select your appliances before you start, you might accidentally design an inappropriate space for them. If this happens, you'll find yourself needing to buy made-to-measure appliances that will cost thousands!
Be too trendy

Renovating your kitchen is a massive process and not one that you want to go through it too often. In order to avoid doing so, avoid choosing the latest trends and instead select a long-lasting style so that you won't have to change your always outdated kitchen's design every year or two. Remember: brown tiles with flowers patterns were trendy once!

If you are looking for a Kitchen Remodeling expert in Cary, Raleigh, Apex, Durham of Holly Springs Area of North Carolina, reach out to Kitchens Plus and lets design something awesome!