3 Do's & Don'ts Of Kitchen Renovations, Part 2
Home

> 3 Dos and Don't of Kitchen renovations Part 2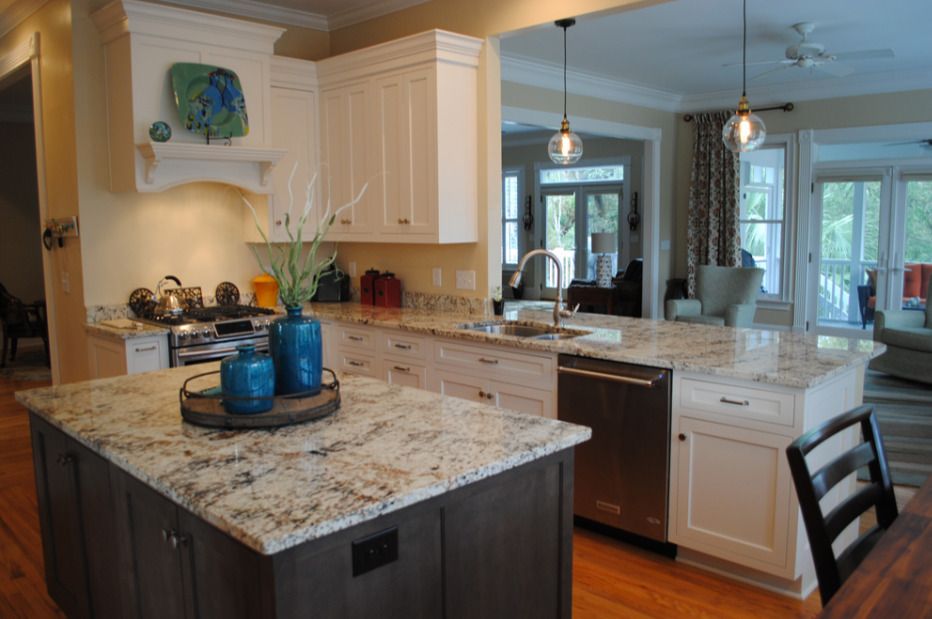 7/6/2020
If you're planning a kitchen remodeling project in 2020, we are sure you've been searching online for trends and inspiration. Kitchens Plus looks forward to helping you create the kitchen of your dreams. As a full turn-key kitchen remodeler, we will design your kitchen to suit your tastes and budget. However, here are some suggestions to keep in mind for your ideal kitchen remodeling project.
Do:
Use Different Lighting

Lighting fixtures aren't all about function anymore. In fact, one of the easiest ways to add visual interest and appeal to your kitchen space is to mix-and-match different lighting options. Using a balanced mix of pendant lights, chandeliers, cabinet lighting, sconces, and ambient lighting can illuminate your kitchen in new ways.
Updated Appliances and Faucets

Bring your kitchen remodeling into the modern age with updated appliances and faucets. Outdated kitchen appliances are generally inefficient, so what better opportunity to upgrade than during a professional kitchen remodeling? Kitchen sink faucets with one-tap or waving sensors add some sleek design and functionality to this workspace.
Add Shades of Blue

If you're over the neutral colors that have dominated kitchen designs for the past few years, consider the vast shade range in blue. Whether you prefer a bolder shade of navy or a subtle grayish-blue, blue will be big in 2020. You can paint the walls or reface your cabinets with blue doors.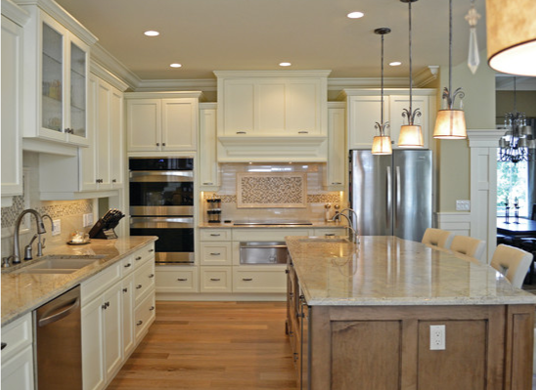 DON'T
All-White Color Scheme

Sure, off-white and white are very timeless and elegant looking. However, without some fun accents or textures, an all-white color scheme gets boring quick. An all-white kitchen remodeling may suit the rest of your modern home design, but don't forget there are other beautiful — and more colorful — design styles out there, such as a traditional kitchen design.

Marble Stone

The marble stone itself is getting left in the past. The look of marble is still very fashionable in many kitchen designs but can be achieved for a better price with granite or quartz counter tops. What's more, even laminate and wood countertops are making a comeback. You don't always need to opt for stone counters to create a luxurious looking kitchen.

Pot Racks or Shelf

As part of your kitchen remodeling, try to stay away from decorating your new space with a rack or shelf to show off your pots and pans. Most homes have a mismatched cookware set that serves more practical purposes than aesthetic. Keep the kitchen looking clutter-free by returning them to the traditional cabinet storage. Additionally, stowing away the pots and pans will keep them cleaner and dust-free when it comes time to cooking.

Are you ready to remodel your Triangle home? The team at Kitchens Plus will help from start to finish with full turn-key kitchen renovation service.

Kitchens Plus specializes in kitchen and bathroom remodeling in Apex, Cary, Raleigh, Holly Springs, Fuquay-Varina, Durham, Morrisville and surrounding areas!

As a family-owned and operated business, Kitchens Plus is committed to providing extraordinary home improvement services and cabinet sales with an emphasis on customer satisfaction. For a free estimate, Reach Out Today