6 Kitchen Trends to Consider in the Triangle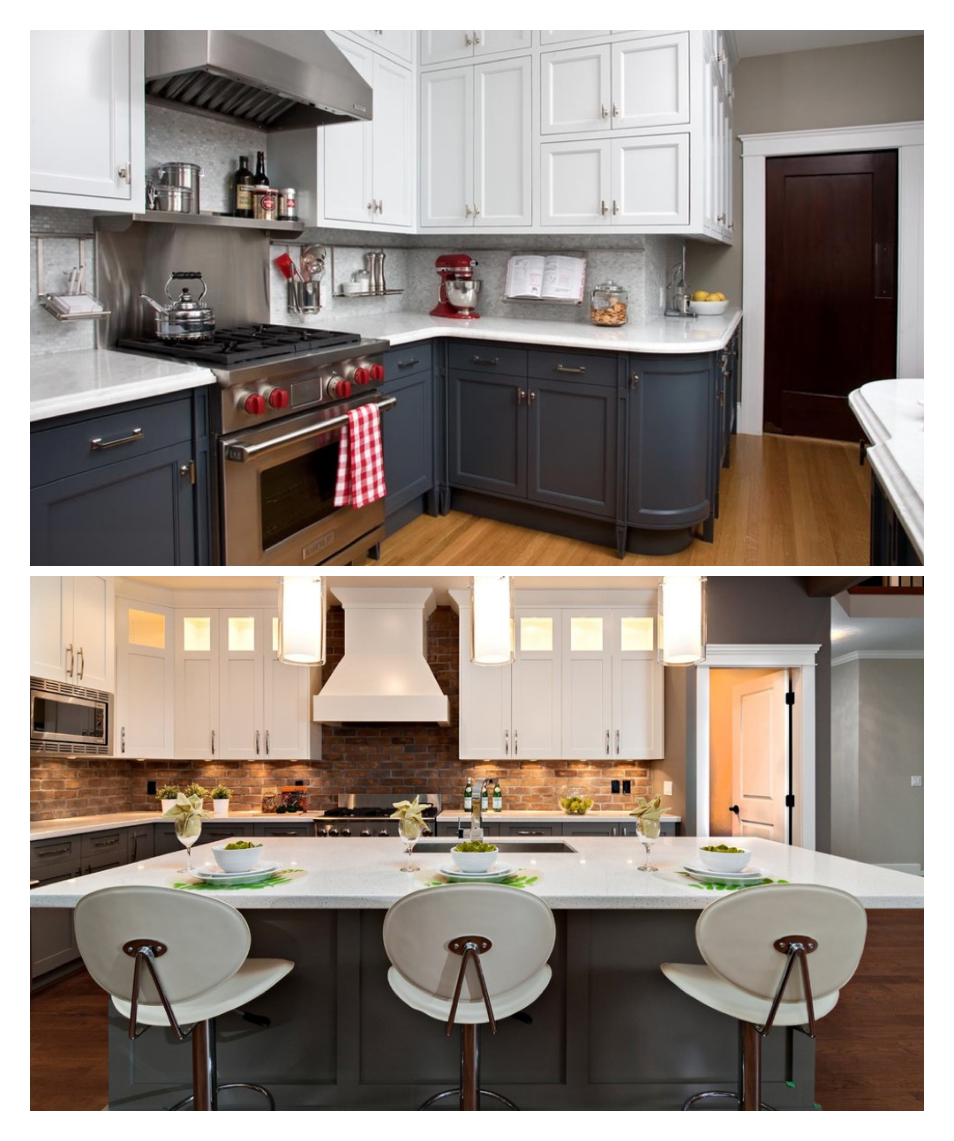 5/20/2020
When it comes to kitchen designs Kitchens Plus continues to to be the experts in remodeling kitchens in homes throughout the Triangle.  Let;s give you a few ideas of the trends sweeping across Raleigh area kitchens in the past year:
1. Colored cabinets
Whether you are a parent with young children or a looking for a pop of color in your kitchen, go with darker or colored cabinets, especially on the lower set of cabinets.  This will keep sticky, dirty fingers from leaving your cabinets looking dirty or having to constantly keep them clean.

However, if you have no children to worry about marking up your cabinets, a darker lower cabinet with an open  shelving plan on the top can make your Raleigh kitchen stand out and feel like a bigger more open space. With adding a pop of color to either parts of your cabinets can help to contrast other parts of your kitchen.
2. Countertops
Adding some zing to your kitchen can be done simply with changing out the countertops.  With so many different colors and types of countertops to choose from, it's hard to pick something wrong for a kitchen.

If you are looking for something to give your kitchen some warmth, Butcher Block is a great top to go with for your counters. It is durable and the upkeep on butcher block is pretty simple by using board oil once or twice per year.

If you are looking for something non traditional on your counters such as marble or quartz, try going with a conctrete countertop.  Its heavy, but incredibly durable and something different to looking into. Check out some of the pros and cons of installing concrete counter tops in your kitchen.
3. Backsplash and Floor

You will want to make sure you choose the right difference for your backsplash and your floor.  Kitchens Plus always suggests going with a tiled type of backsplash and viynl for your floors.

Subway tiles are a classic choice for backsplashes.  You will typically want to stick with white or grayish type colors for your subway tile.  But there are other types of tyles with different colors that you can choose from.

For your floors, there are kitchens that can support Tiles there too.  However, viynl flooring is a more affordable and depensing option for such a high traffic area.  Contact kitchens plus to find the best and latest designs for kitchen flooring.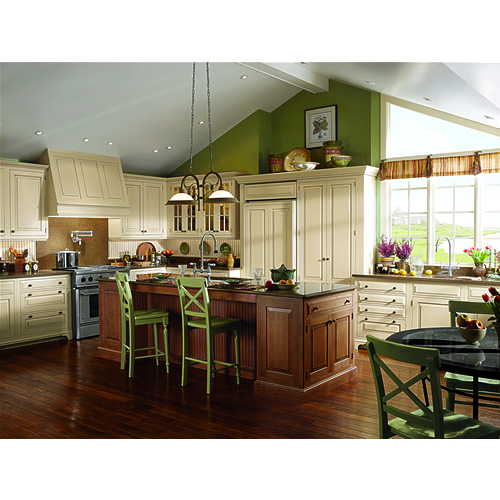 4. 

Kitchen Islands

Kitchen islands have been increasing in popularity for a while and this kitchen trend only continues to grow! Perfect for socializing and moving about the kitchen, a kitchen island gives you an open layout that so many people desire.

It is perfect for and additional storage place, sink, and dining area by adding some high bar stools. 
5. Ceiling

Not often do we look up in the kitchen.  So ceilings oftern get overlooked unless there are interesting lighting fixtures or fans in the kitchen.  However, a rising trend trend in man Raleigh kitchen remodeling plans are bare beams, vaulted ceilings or a coffered ceiling.  Kitchens Plus can schedule a consultation with you and help you decide which other areas of your home could tie in with your kitchen ceiling design. Depending on the design style of your home we can determine the charatacter of your ceiling.
6. Butlers Pantry

A butler's pantry is perfect for the practical side of a kitchen, not to mention its great for storage. If you're hosting a dinner party, the last thing you want is for your guests to look up at your beautiful kitchen island and see a pile of dirty dishes.

Instead, a butler's pantry is a small space that is essentially a kitchen inside your kitchen where you can prepare meals, clean dishes, and even cook. The best butler's pantry ideas include a sink and dishwasher to subtly stash and clean your messy cooking utensils.

Your imagination and Kitchen's Plus years of experience and Knowledge of can design the perfect butlers pantry pantry for your Cary Kitchen.


6. Coffee Bar

Coffee has been around for many years, but the trend of coffee cafes has continued to grow recently and many Triangle homeowns are looking to replicate that coffehouse feel in their kitchens. Lazy Sunday mornings just got lazier by installing a coffee bar as a part of your kitchen renovation.


When you are looking to renovate your kitchen or bath, reach out to a Kitchen Remodeling expert in Cary, Raleigh, Apex, Durham or Holly Springs Area of North Carolina like Kitchens Plus and let us design you something awesome!