Bathroom Remodeling Mistakes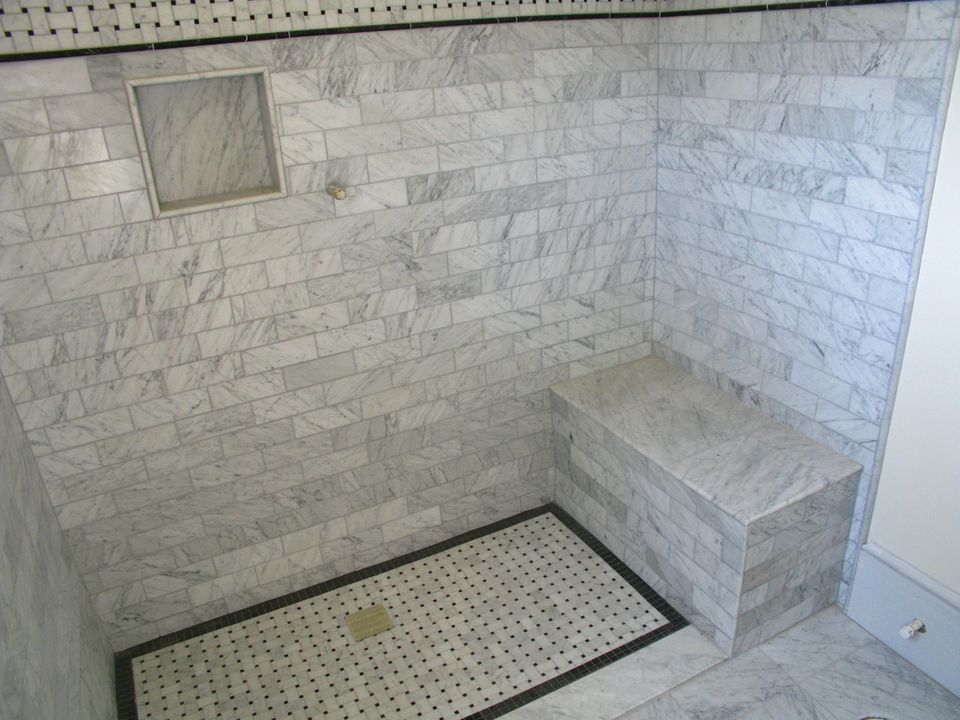 12/2/2020
I'm when we first got started, Kitchen's Plus even made a few of the mistakes mentioned below. We learn from every job of what works and what doesn't and what to do and what not to do.  If you are about to remodel your bathroom, try to avoid these critical bathroom remodeling mistakes.
1) Don't Get Wet

Some contractors don't think too much when positioning the shower head and the shower door enclosure. Waking up and turning on the shower just to get hit with freezing cold water is not a fun way to wake up.  This mistake has happened more than you would think.

For some reason, people became convinced that the shower controls – the on/off and temperature valves – need to be located directly under the shower head. But, often the shower head is at the far end of the shower from the door, meaning you can't reach the controls unless you step into the shower.

I have seen showers where the client keeps the shower head pointed towards the wall while they turn on the water. This doesn't really seem like an optimal user experience for someone's dream bathroom.

The worst shower layout is one in which you have to get into the shower and also close the door to turn on the shower so there's no escape. Terrible! I've definitely encountered this setup in hotels, and it totally sucks.

So, how do you avoid this happening to you? Look at the plans for your bathroom and picture yourself opening the door and reaching for the controls. Can you easily access them without stepping into the shower and under the shower head?

Remember, most shower doors swing both ways so as long as you can open it one way and reach your controls, it works.

If you can't, then another revision is definitely in order. You can usually fix the issue by moving either the controls or the door.
2) Don't Make Light of This

The lighting design at the vanities. is one of the most common mistakes we see from contractors. Many DIYers or HGTV inspired bathrooms will sacrifice good light for a more "cool" design.

If you have a smaller vanity (42″ or less), then often (but not always) your only solution is to place the vanity light over the mirror. Spacing vanity lighting so that it feels balanced and proportional with the mirrors and the cabinetry is a fine art. The priority is usually to provide a sconce on each side of the mirror with the bulb height between 60″ and 66″. When combined with a recessed light over the sink, the three light sources diffuse hard shadows.
If you've ever looked at yourself in a bathroom mirror and thought you aged 10 years, look up. I bet the light source is a downward facing sconce centered over the mirror.
3) Find A Place To Store It

You see many photos around the internet of beautiful bathrooms, but we see a lack of functionality.  You hardly ever see storage in those photos, but as most all of us know, we need a place to store things like towels, wash rags, cosmetics, and other bathroom supplies like toilet paper and etc.

A variety of drawers and drawer depths is a great and practical look for bathroom vanities as well as a variety of cabinets with different shelving sizes or even open shelves.

Medicine cabinets can be functional as well, even though they aren't as popular as they used to be.  But you can find ways to incorporate a medicine cabinet design in other places than just over the sink.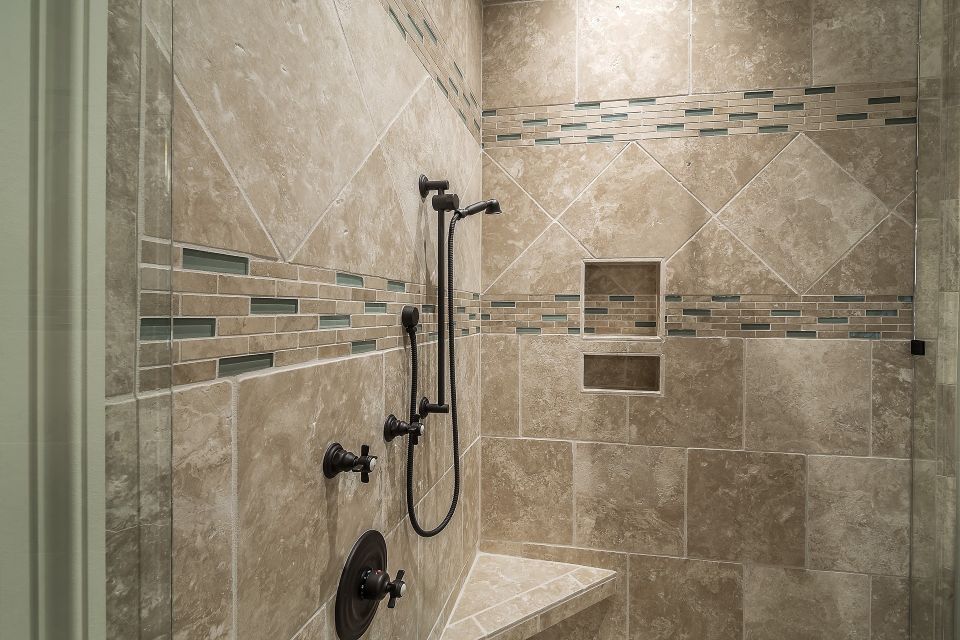 4) How About You Give Me A Hand

There are so many different types of shower heads on the market, and so many times to see rain showers incorporated into new shower designs.  One thing many forget to consider is, if you have a glass shower enclosure, they need cleaned at some point.  It's never fun cleaning soap scum off the glass, but it is even harder if you don't have an easy way to rinse the glass. 

Installing a hand-held shower head make the ease of rinsing off that glass after a shower or after a clean makes bathroom cleaning life much easier. There are products out there that combine the hand-held with a rain shower head so give that a look before the final say in your remodel.
5) You Can't Have It Cheap and Good

Simply put, cheap plumbing fixtures from big box stores or discount outlets are often made with cheap plastic parts, instead of metal, that break easily.

6) Find A Place To Hang

This mistake was made numerous times before we finally learned our lesson. Towels need a place to hang and dry. Robes or other clothes needs their space, usually out of sight or at least out of the way. Especially in small bathrooms towel bars can be forgotten, but try to find a place for them.  At least one towel needs its place to hang after a shower, otherwise you are going to find yourself having the towel thrown over the shower enclosure or shower curtain bar.

Hooks can be considered as well to hang drying towels or hand towels.  Remember to make sure you consider to have the hook or bar close to to the shower exit so you aren't having to go across the room to dry off after your bath or shower.
There are more mistakes we see made in bathroom remodels, but these are some of the most important we have seen. Looking for a Bathroom Remodeling expert in Cary, Raleigh, Apex, Durham or Holly Springs Area of North Carolina, reach out to Kitchens Plus.  Schedule an estimate today.